Learn How To Build A


Successful

 Website with SBI!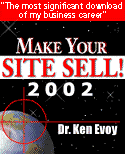 Learn how to build a successful Website with the most efficient tools provided by SBI!. SBI! stands for Site Build It! - the web site builder which I use to build this site (You can read my story here).
SBI! is not just a website builder, but a on-line school - no actually - a online university teaching how the internet, websites, ranking and successful e-business work.  
If you have been toying with the idea of building your own website or blog, for what ever reason stop here for a minute and check SBI! out. 
Here is a collection of their FREE tools, which are worth diamonds - let me tell you. I have read them, studied them and applied them. It worked for me, so check them out for yourself.
Here the Top 10 e-books about on-line business:

I don't want to convince you to believe me blindly that SBI! is a great website builder. I rather have you check it out for yourself, the same way I did. See for yourself how this can help you in your career. 
SBI! are so sure of their service and that you will like their product and become a happy customer like me, that the give you a 3-month money back guarantee. 
This means you try every single tool which they offer for three months and if you decide that it is nothing for you, you get your money back - no questions asked.
But there is much more SBI! offer! Click on any of these to learn more. It really may be the first day of the rest of a new life...
SBI! does appear to be expensive on first glance. But it is not. You receive more than 80 tools with the package, so that SBI! turns out to be great value for money. Click here to find out more.
Read how I learned with SBI to have Fun at Work.
Return to Lucid Mind Center Home
Spread the word, share this page and support this website by leaving a donation if you happen to enjoy what you find here.
Your token of appreciation keeps me going and motivates me in turn to share with you more of the secrets on how to become a successful, happy and accomplished human being.
Thank you,
Judith

And join the Lucid Mind Center Facebook Community